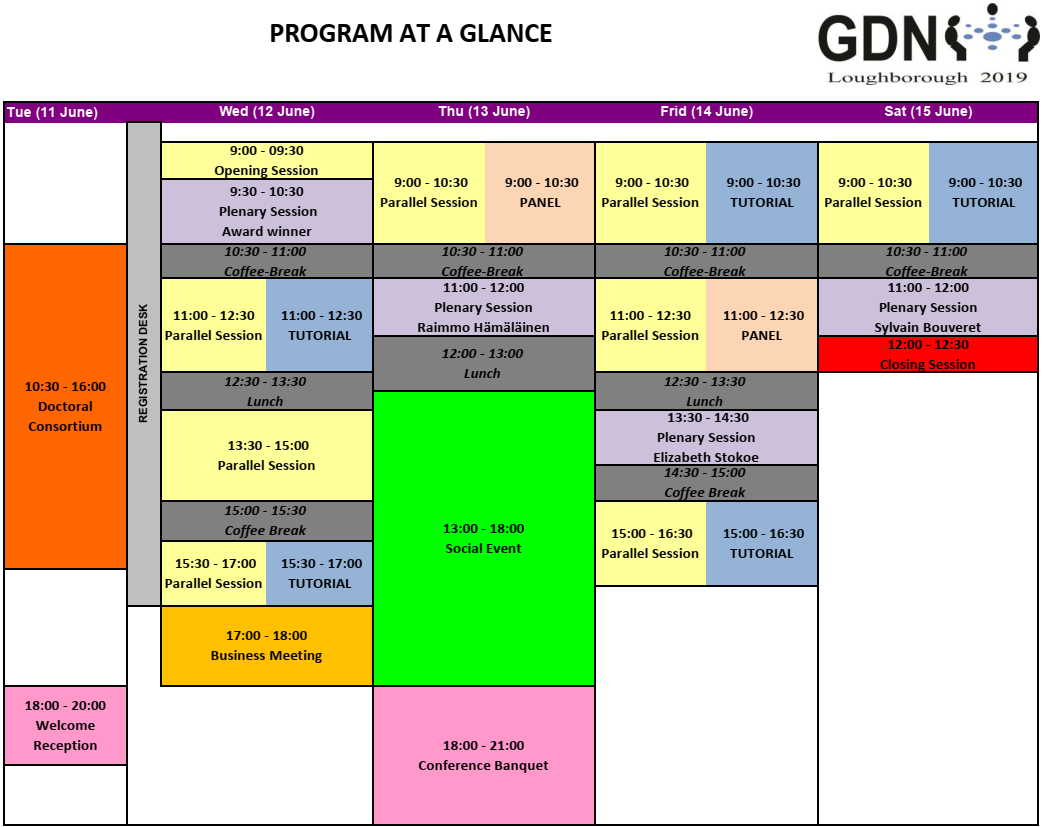 Conference Program
Download the Conference Program File (last updated June 04, 2019).
Conference Program – GDN 2019-v.1
Information for Presenting Authors and Session Chairs
All paper presentations will be 30 minutes long including 20 minutes for presentation and 10 minutes for discussion.
Projectors and notebooks are available in every session room. 
Notebook typical presentation software such as Microsoft PowerPoint and Acrobat Reader are installed. You can also use your own computer.
Please arrive few minutes before your session begins to insert your presentation.
If you need any special software for your presentation we strongly recommend you bring your laptop and AC power adaptors.    
Registration desk 
The drinks reception on Tuesday 6-8pm will be at the Burleigh Court Hotel.
The Conference Registration Desk will open from 8:30 am to 5pm Wednesday (12th) and Friday (14th)  and 8:30 am to 1pm Thursday (13th) and Saturday (15th) at the West Park Teaching Hub—conference venue.
Extra banquet tickets may be purchased through the registration service.
Note that regular registration and accompanying person registration include admission to all social events, welcome reception and conference banquet.